Hey, BluFrenchibles Family!
Alight, remember that breeding we talked about missing back in February? Well, our girl, Hazel ended up going into a late heat in April. We've got some great news, and some slightly less great news to share. We have a confirmed pregnancy, but the ultrasound has only detected a singleton.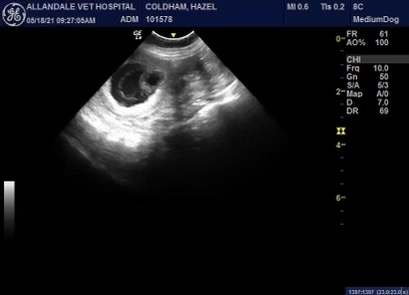 Ultrasound is not a very reliable method of determining the exact size of the litter, but we expect one is likely and three would be an absolute best case scenario. The sire of this litter is an incredible Lilac/Tan Frenchie from the United States, Keystone(below) who comes from another reputable breeder, James Crouch. We've shown his lines in some of our videos before and are very excited! Keystone is incredibly healthy and carries some unique recessive genes including the long-haired gene that we could potentially add into our lines.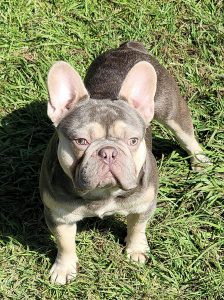 The pup(s) are due June 18th and we are planning to produce a lot of exciting video content along the way, so if you want to follow everything be sure to subscribe to us on Youtube and follow on Instagram.
If you're still looking to adopt a Frenchie, we are patiently waiting for litter confirmations on three different breedings that took place with our Platinum Stud, Astro! Astro has recently become mature enough for use in our Stud program and has been in very, very high demand! We have already secured eight additional breedings over the next ten months! We will continue to share any of the adoption opportunities that we think would be of interest to you.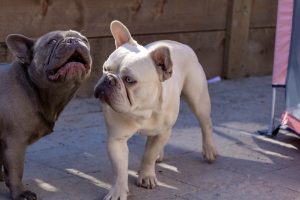 Astro and Pluto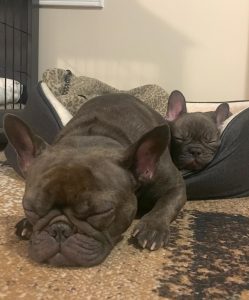 Hazel and one of her previous pups (Maple)
Thank you, again to everyone for putting your trust in us.  We hope your years ahead are Frenchie filled!
Justin & Staci