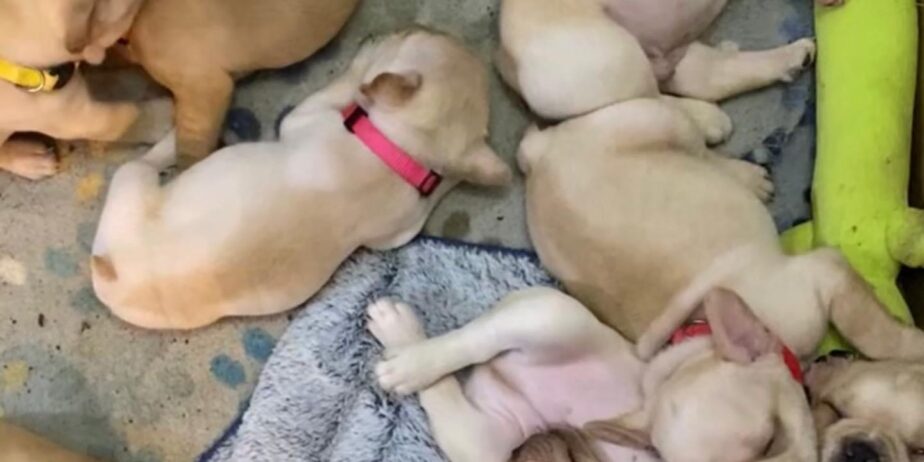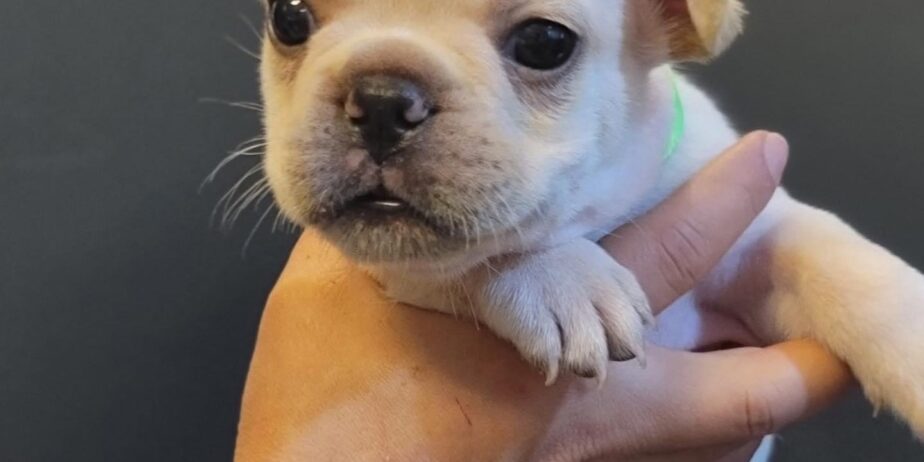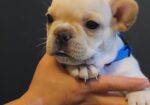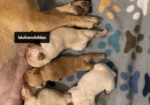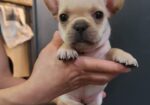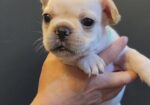 We have an incredible adoption opportunity on a litter of Cream French Bulldogs that have been sired by our Lilac Platinum Male, Blu Frenchibles Astro. This was one of the largest litters we've seen, which was 9 healthy pups! Many have already been adopted, but some Frenchie pups are still available!
Astro was used in breeding with the beautiful Dam, Chica. Chica is a Cream carrying Fawn, which when combined with Astro produced a litter of Cream puppies, that carry the dilute and cocoa gene, which makes it possible for lilacs to be produced by the offspring.  These puppies were born Saturday, November 13th, 2021, and are now ready to find them their forever home.
All pups will come health certified with a clean bill of health by a qualified Veterinarian.  Also included with upon your approval of adoption:
1-year health guarantee against life-altering congenital disease. Including Hip dysphasia, kidney, heart, pancreas, spine, and liver problems of severe nature.

Up to date on vaccinations and deworming.
Microchip identification with the CKC for loss prevention.
A starter pack that contains the memories booklet of our time together, a puppy toy, food, and a blanket with their mother's scent which will comfort them in their new home.
You can rest easy knowing you're working with a reputable French Bulldog breeder. We regularly produce French Bulldog video content to give you a chance to know us and that we are committed to helping breeders produce high-quality, healthy pups, and also to help you find your new best friend. If you're new to BluFrenchibles, please visit our YouTube channel to get familiar with our family.
These puppies are currently located in Phoneix, Arizona, and can also be transported to us locally in Canada. We can coordinate safe transportation anywhere in the USA and Canada. Contact staci@blufrenchibles.com for more information or call/text – 519-929-0739 .
Breeding French Bulldogs - 5 Tips for New Breeders