We are currently expecting multiple litters this year. Follow our newsletter and news section for the latest on breeding expectations. We do not currently have an official waitlist, but we will broadcast all breeding opportunities as they become available. You can follow us on Instagram, Facebook, and Youtube for all of the latest information.
Our pups are all ethically bred, family raised and socialized while in our care. We do not mass produce Frenchies or any breed and our focus is on manageable litter amounts, ethical standards, excellent health, and happy pups.
Our pups come health certified with a clean bill of health by our local Vet, Dr Tiffany Walters at the Ganaraska Animal Clinic. Also included with upon your approval of adoption:
CKC (Canadian Kennel Club) registration certifies you're receiving a pure-bred French Bulldog of genuine lineage.
1-year health guarantee against life-altering congenital disease. Including Hip dysphasia, kidney, heart, pancreas, spine, and liver problems of severe nature.

Up to date on vaccinations and deworming.
Microchip identification with the CKC for loss prevention.
A six week free trial of pet insurance.
A starter pack that contains the memories booklet of our time together, a puppy toy, food, and a blanket with their mother's scent which will comfort them in their new home.
Our pups are raised in Clarington, Ontario in a loving family home. We can facilitate the homing in any location where we can guarantee a safe exchange and that our puppies will be cared for properly. Puppies will not leave our care for a minimum of 8 weeks and we do not allow visitors during the critical care period of approximately 2-4 weeks. Please contact us with any questions and follow our social media pages for updates.
Previous Litters and Parents
A look at some of the amazing French Bulldogs we have and produce in our breedings: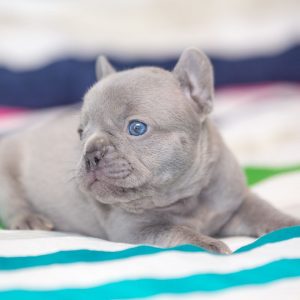 See the resulting offspring from our various breedings. Blue, Lilac, Chocolate and Fawn French Bulldog Pups.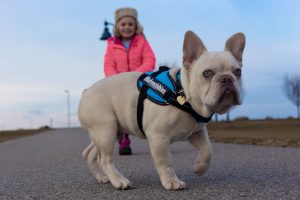 Male Studs available for use and in our breeding programs.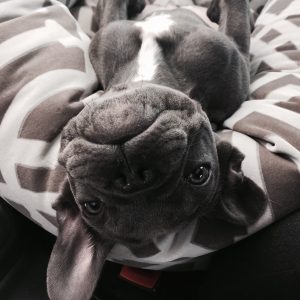 Beautiful Female Dams in our breedings.