Experienced Breeding
We are a small, dedicated French Bulldog breeding program with over 15 years of French Bulldog breeding experience. Providing ethical breeding services from Clarington, Ontario.
We specialize in the humane breeding of French Bulldogs, with a particular interest in rare colors. Our team is led by Staci Coldham, an Experienced and accredited French Bulldog Breeder with the CKC and AKC.
Breeding Services
Do you have any French Bulldog puppies available? The most common question we receive from families is "Do you have any French Bulldog puppies available"? To keep you informed about the latest opportunities, we have created this dedicated page to help you understand our process. At BluFrenchible, we prioritize our newsletter followers when announcing available…
Are you looking for a French Bulldog stud to breed with your female? Our experienced stud service offers a variety of healthy Frenchies, so choose the stud that's right for you and book your spot today! Female in Heat? If you have a female in heat or would like to reach us immediately. You can…
About Our French Bulldogs
Our French Bulldogs come from DNA health-tested and proven lines. They are all bred in-house and we can tell you the lineage of any French Bulldog in our program. Our pups are all born here in Canada and we do not import from other countries. We typically complete 2-3 in-house breedings per year and our studs are used by many other breeders.
While we have had Blue French Bulldog puppies before, we typically breed lilacs. Lilac Frenchies have both the blue and cocoa gene which creates more of a gray coating. This gene combination is also what produces the light blue/green eye color on our Frenchies.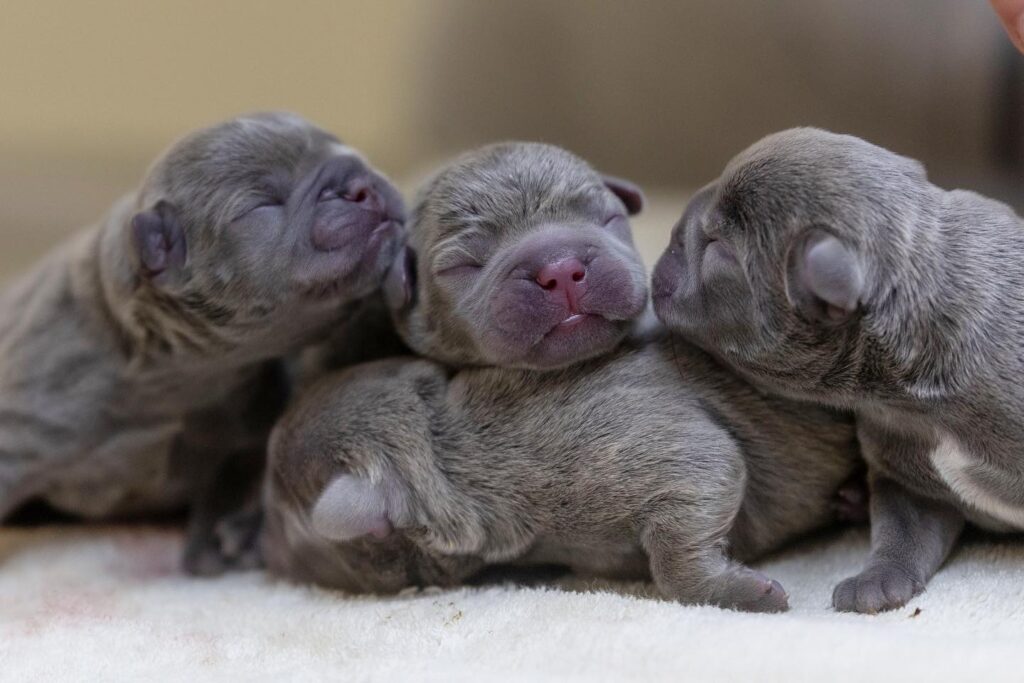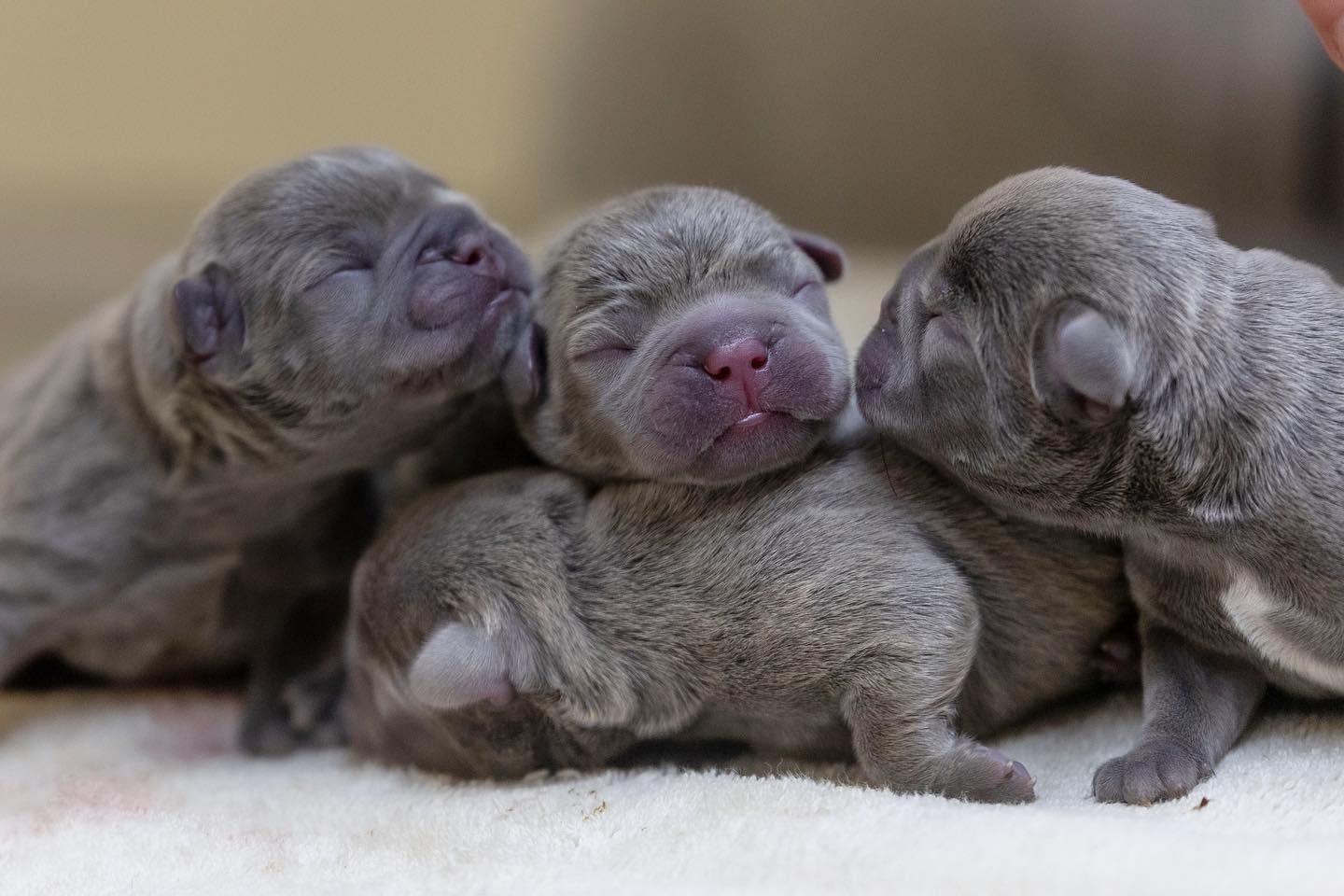 They are all raised in-home with the assistance sometimes of other close families after the critical care period. Our Frenchies are very well-socialized and around children and family members which gives them a great start leaving our care. Our French Bulldogs come with a health guarantee and we are here to support you every step of the way.
Our Team
Staci specializes in reproduction procedures and oversees the care and well-being of our adults and puppies. You will find her listed on the Canadian Kennel Club website under French Bulldog Breeders and proudly provides mentorship to new breeders. Staci also works in television broadcasting, maintains a world-class vegetable garden, and has a 40 mph ringette shot!
Our Breeding predictions, genetic screenings, and computerized specimen analysis are performed by Justin Jimmo, who has a background in computer programming and has developed industry-leading breeding apps. Justin has created in-house and commercial applications that allow us to select the best breeding pairings.
This allows us to minimize the potential for health complications based on genetic markers. Justin has an advanced understanding and special interest in health and color genetics. When the puppies allow him some time away, you'll find Justin coaching hockey, painting cars, and getting some fresh air on the East Coast.
We've got some great Frenchie news to share! It's been an exciting year…
We are a family unit and our French Bulldogs are raised indoors in a loving environment with four children. Our pups are used to seeing a lot of people which ensures they are incredibly well-socialized. All pups are fed a premium-grade diet and monitored 24hrs / day during the critical care period 2-3 weeks after birth.
BluFrenchibles does things a little bit differently, but we are passionate about what we do and we love creating content. We routinely create Youtube videos and share content on our various social media platforms.
You will find us engaged in a wide variety of topics geared towards improving processes for every French Bulldog breeder. We are constantly reaching out to various experts in various health fields and we stay active (and positive) in the French Bulldog Community.